Ice Cream Recipe Christmas Pudding
Enjoy this popular boozy ice cream recipe
Christmas Pudding!
Its another one of our incredibly easy recipes for Christmas entertaining. We love recipes that look sensational, taste divine and yet take the least amount of effort!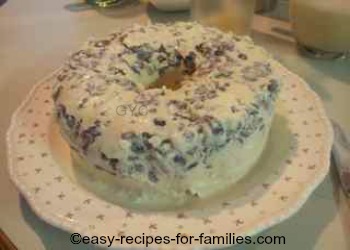 This easy pudding is full of fruit swollen with rum and sherry and lots of glace cherries, just like a Christmas pudding. It's ideal for celebrating Christmas in the tropics or in the Southern Hemisphere.
If you'd like the full recipe, just click on the button:
Here's steps 1 and 2 of this Easy Ice Cream Christmas Pudding
For this part of the recipe, you'll require:
Equipment: Non-stick Bundt mold
Raisins
Glace Cherries
Rum
Sweet Sherry
Ice Cream
Step 1: Soak Fruit
Here's the mixture of sultanas, raisins and currants as well as glace cherries.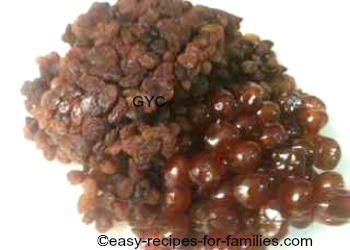 A week before making the pudding, soak the dried fruit. You want to have it full and plump, filled with delicious liqueur.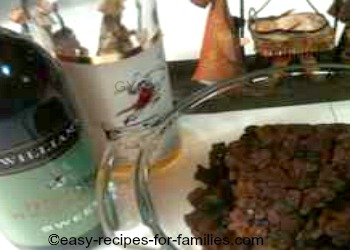 Step 2: Make the Pudding
Firstly, remove the ice cream from the freezer and let it soften for at least 1/2 hour. I usually leave it for an hour to soften so that it is quite melted when mixed with the fruit.
Here's what you need for this step:
A large mixing bowl
Bunt mold
Dried fruit soaked and plump
Softened ice cream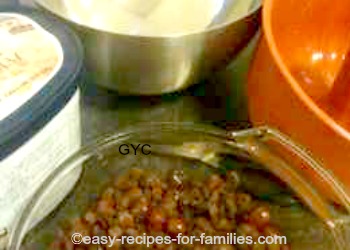 Tip into the mixing bowl the dried fruit and the melted ice cream. Combine well.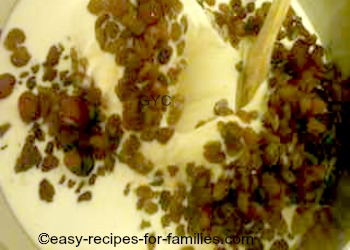 When well combined, the mixture will look like a thick slurry, like this.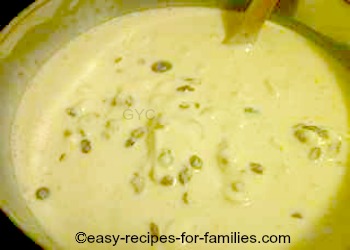 Place the bundt mold onto a firm plate. In this image, you'll see I've used a tray.
Pour the mixture into the mold.
Freeze overnight and place the mold in the back of the freezer where it is coldest.


Just like any Christmas pudding, for the pudding to taste rich and full-flavored, the fruit will need to be soaked for as long as possible. I recommend a week's soak but at a very minimum 24 hours.

Check on it every couple of days to see if it needs a further top up of rum or sweet sherry. The sultanas and currants just soak up all the liqueur. The objective is for all the liquid to be all soaked up.


---
Leave easy Recipe Christmas Pudding and explore this site for hundreds of wonderfully simple easy recipes for festive entertaining.