Easy Recipes For Kids
Easy recipes for kids must be not just simple to prepare, but must, in a short space of time, create an attractive and tasty result.


Guaranteed Kid Favorites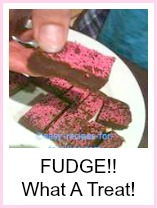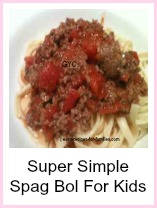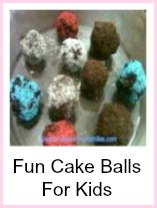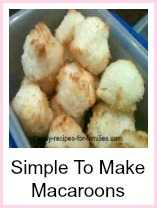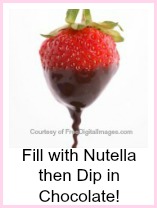 The Kids Will L-O-V-E This!
Now, for
camping recipes for kids
that are incredibly simple and safe, try these melted marshmallow sandwiches.
Fruit n' Jelly, just click here
.
Rating:
Very Easy
Ingredients:
3
Steps:
3
Given children do not have a long attention span, these recipes for kids will give them a fun experience but not for too long.
...and yes, they will get messy, but it's OK. Just go with the flow.
Cindy has a family focused website Family Fun Plus! Try the recipe for easy lemonade. This is a recipe the kids will enjoy doing themselves. This site is full of fun ideas for activities with the family.
Now, here is one of our very simple easy recipes for kids. Also check
CAUTION:
Please watch that the hot water is poured with care while making the jello.
Also check out the fun recipe, Frog In A Pond

Just Add
Prepare
• 12 strawberries, cut into halves. For safety, use a butter knife

• 1 packet strawberry jelly (Jelly crystals to make 2 cups of jelly)

• 1 cup hot water, 3/4 cup cold water

• 1 wide plastic mould



• Empty contents of jelly packet into mould

• Add 1 cup hot water. Stir until all crystals have dissolved. Please take care with children handling hot water. You may have to do this step for them.

• Add 3/4 cup cold water. Stir in

• Scatter halved strawberries


Refrigerate
• Refrigerate till set. This will be about 4 hours


Serve with a contrasting colored fruit such as kiwi fruit or peaches.
Now, how easy was that!
Kids love jello and they love fruit. They can make this with ease, for their friends before a play date.
It helps teach children the thoughtful art of entertaining.
Tips
In this recipe we use less water than the packet instructions so that the jello is firmer and not wobbly.
~~~~~~~~
---
And discover

Loads easy recipes that'll have the kids running to the dinner table!