Easy Kids Recipes - Cake Balls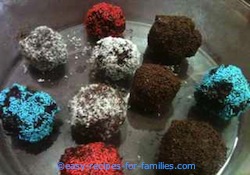 This is something your kids will really enjoy making. It's tons of fun and they can decorate the balls as they wish.
All you have to do is bake a simple chocolate cake and when cool, it can be ground up for this activity.
It's a good idea for the kids to wear disposable plastic gloves. Not only is it hygienic, but the frosting doesn't stick to the plastic gloves and makes it easier to handle.
You'll need:
a tub of chocolate frosting
chocolate sprinkles
dessicated coconut
colored sprinkles
Step 1: "Moosh-up" the cake
Put your chocolate cake into the cake mixer and grind it for a couple of minutes till it becomes ground cake.
Ground Cake

Step 2: Form balls
Take a tablespoonful of ground cake and form balls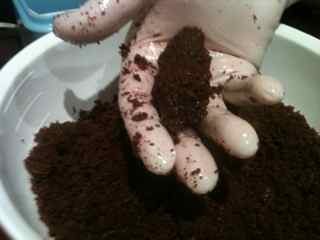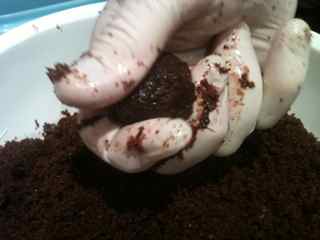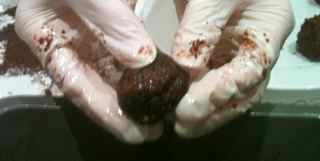 Step 3 - Apply Frosting
Apply a teaspoon of frosting to the cake ball and smear around the ball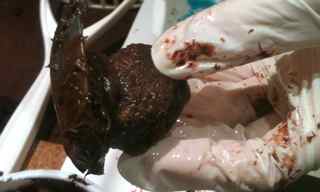 Step 4 - Roll in Coconut or Sprinkles or Chocolate Flakes
Roll the cake ball into the coconut or chocolate flakes or sprinkles till it is covered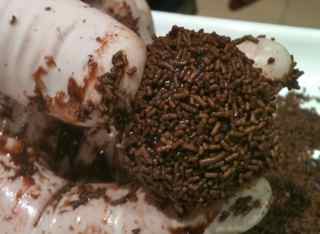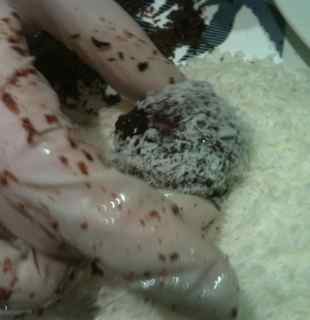 Step 5 - Place attractively and refrigerate for 1 hour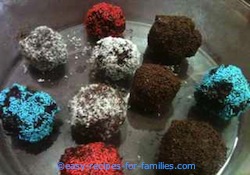 Now, how easy was that!
~~~~~~~~
Tips
Place sprinkles, coconut and chocolate flakes on a clean tray so that there's lots of flat area to roll the cake balls.
For white cake balls, use vanilla cake frosting and roll in coconut.
If you want something special for grown ups, make rum balls, by adding a little rum to the ground cake.
~~~~~~~~
For more easy kids recipes:

Wishing you happy cooking!
For more Quick Easy Recipes:
---
Top of Page Easy Kids Recipes
Cake Balls