Easy
Slow Cooker Recipes

Easy slow cooker recipes are just wonderful - there's nothing like throwing the ingredients in the pot, turning it on and then walking away while it's cooking.

To jump to the recipe for Beer Beef Stew, just click here.


Quick Simple And Very Delicious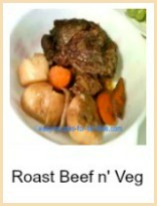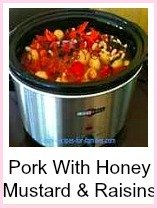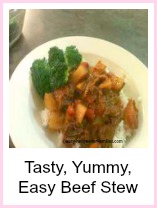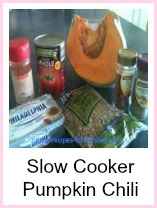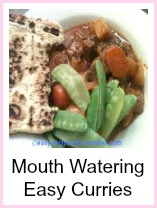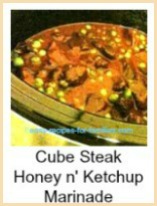 The slow cooker is such a wonderful invention!
And now, here is one of my slow cooker recipes which I discovered only because there was a bottle of thawed frozen beer on the counter, which had been left in the freezer for too long. It had fizzed over and was to be thrown away.
Naturally, this beer was ideal to go into the crock pot!
This dish is...
...Absolutely yummy!
...and it wins my vote to go in my collection of easy dinner recipes.
If you'd like to go straight to the recipe for
Beer Beef Stew, just click here
.
Rating:
Very Easy
Ingredients:
9
Steps:
1
This recipe serves 8 persons.
It is ideal for freezing.
Just Add
Prepare
• 2 lb/1 kg diced beef, suitable for stewing such as gravy beef or chuck steak

• 4 carrots, diced large

• 1 large onion, diced large

• 4 sticks celery, sliced large

• 2 tins of diced tomatoes

• 1 tspn piri-piri

• 2 cups beef stock

• 2 tbspn plain flour

• 2 bottles of beer

• salt, pepper, sugar to taste



• In a cup, mix the flour with water to make a thick paste. Mix till there are no lumps

• Toss everything into the slow cooker. Give it a good stir

• Cook on low for 6 hours

• Sprinkle with Parmesan cheese over the top on serving


You'll all enjoy this hearty meal.
Serve with short pasta or with mashed potato.
Now, how easy was that! It's prepared in 15 minutes before rushing off to work and it'll be ready and just right at dinner time.
Tips
To cook the "proper" way, meat is supposed to be browned before going into the slow cooker.
But I've never done it as I've never had the time and it's still delicious.
~~~~~~~~
Easy slow cooker recipes really are a time saver!
What's more they are ideal for budget meals and they produce such tasty, flavorsome dishes.
---
Or check out