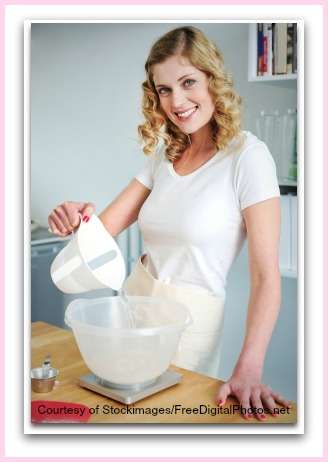 More On our
"How Do you Cook..." Tutorials

You'll find our step by step photo tutorials show exactly what each stage should look like.  Click on the "How To Cook" links to go to a photo gallery with full descriptions.  There are also easy recipes related to that ingredient.
While our philosophy is for healthy, fresh food, our aim to waste no time in the kitchen. We share with you our tricks in the kitchen to produce delicious meals in the fewest possible steps and our aim is no more than 20 minutes of hands on preparation.
Click here to go directly to our secret tips on how to make flavorsome meals in the shortest time possible.
Recipes in the photo tutorials on this page take under 20 minutes from preparation to the table.


Tips From Easy Recipes

Once you've figured out "How to cook..." from the photo tutorials above, the next step is to attempt easy recipes. We have a collection of easy recipes to help you WOW your friends and family. You too can create scrumptious treats and meals without slaving in the kitchen for hours.
Now the key to Faking It is to have on hand these secret ingredients and follow these handy tips:
frozen peas
frozen vegetables like spinach or broccoli
frozen cooked bacon or bacon pieces
frozen shredded cheese

dried herbs such as chives, dill, rosemary and oregano
garlic granules which add depth and richness of flavor without trying

vegetable or chicken stock cubes 
When making stock or sauce, make a little more and freeze for later.
When roasting anything, put some aside to freeze to toss into salads or to make a delicious toasted sandwich
That's how I manage quick cooking - it's because I have a stock of frozen deliciousnesses in my freezer to add to the recipe.
Now, as to equipment - you absolutely do NOT require loads of fancy appliances. But what is essential is a few pieces of quality equipment. Every kitchen will require at a minimum:
a heavy sharp classic kitchen knife makes chopping so much faster. There's nothing more dangerous than a blunt knife


kitchen scissors - They must be of a good steel and strong as this is the quickest way to cut up chicken or salami


at least two sauce pots - a 6 quart for all your cake mixing as well as to cook pasta and a 4 quart


decent wooden spoons - you'll use these for just about everything from making cake batter to scrambled eggs


non-stick bakeware - completely essential. Don't waste your time on items that are not non-stick