Easy Tomato Soup
Made From Scratch

A Photo Tutorial

We'll learn each step on how to make this easy tomato soup from the natural ingredients. This is a recipe for a thick and nutritious tomato soup, thickened with soup lentils. As a result it is rich in fiber and protein.
To obtain the proportions and instructions of the recipe, click on the photo.

Ingredients For Thick Tomato Soup
Made from Scratch

1 onion, diced small
1 tbs oil

5 large ripe tomatoes
1 bunch parsley, chopped finely
1 c dry soup mix beans or lentils soaked in 3 c  water, softened and ready to cook

1 1/2 c white wine
3 c chicken or vegetable stock
1 c cream
1 c milk
3 weetbix
Here's How To Make This Thick Warming Tomato Soup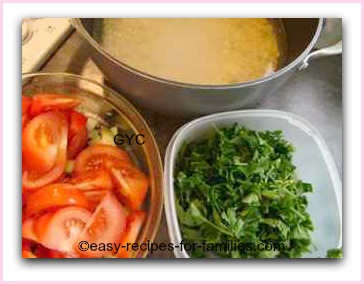 See in the photo the ingredients are ready to toss in the soup pot. The peas have been soaked for at least 8 hours, the tomatoes and onions diced and the parsley chopped.
Now toss the onions in the soup pot with a little oil and fry till it starts to soften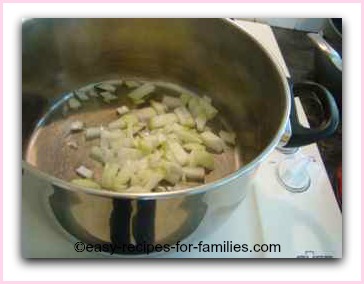 Toss in all the other vegetables and cook till they start to wilt.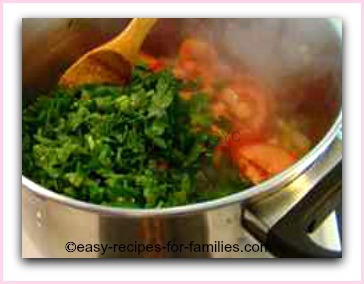 Add in the wine, stock and additional seasoning as well as the well soaked lentils and cook for 30 minutes till the lentils are softened.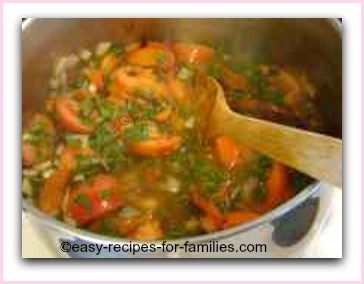 Using a hand held blender, smoosh the soup mixture to blend it as much as possible.
Add cream and milk and warm through remembering dairy products should never be brought to the boil.
Serve immediately with a dollop of cream or thick greek yoghurt.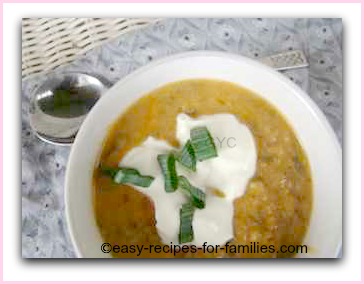 ---
Leave Easy Tomato Soup Photo Tutorial to discover hundreds of scrumptious easy healthy recipes!