Cooking With Quinoa
and Sweet Potato

On this page, we learn about cooking with quinoa and sweet potato or yams. These ingredients go together perfectly in a salad.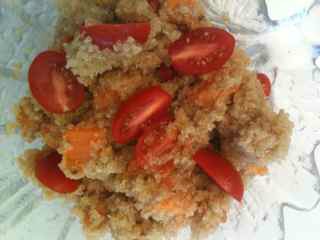 This step is incredibly easy to do while the grains are bubbling away being cooked to perfection. In the previous step of this tutorial, we learned to how to cook quinoa to perfection. If you'd like to go to this part of the tutorial, just click on the button.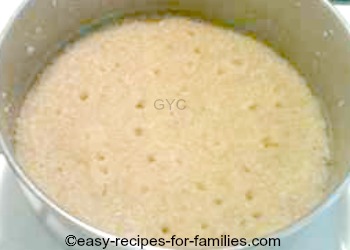 Ingredients To Roast Yams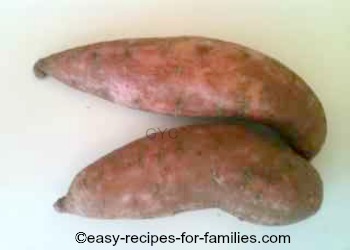 Equipment: Roasting pan lined with parchment
5 - 6 inch long tuber
2 tbs cooking oil
salt & pepper to taste
Firstly, turn on the oven to preheat at 390C/250C.
Line the roasting pan with parchment or baking paper.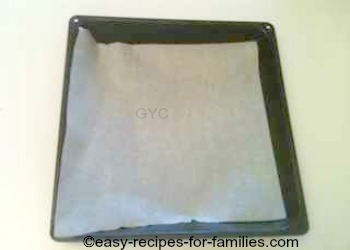 Peel off the outer skin from the tubers. Rinse them.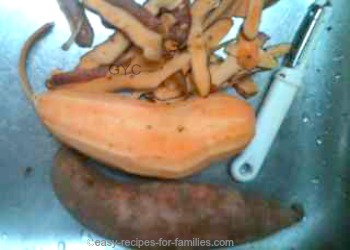 Slice into rounds about 1 inch wide.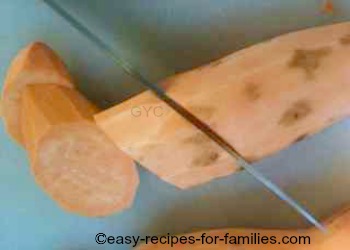 Toss them into a bowl with oil and seasoning. Using tongs, toss them in the oil to thoroughly coat all surfaces of the yam slices.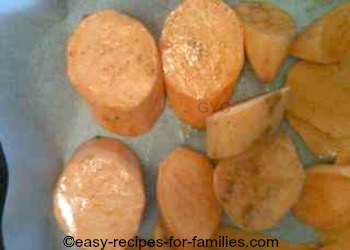 Place the coated sweet potato on the lined baking tray, making sure there's lots of room between them.
Roast for 20 minutes till cooked but not browned.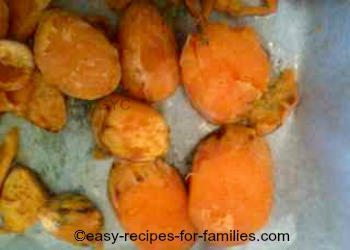 They're ready when soft but still only just slightly firm in the center. Test with a little sharp knife.
Cool, then dice into small chunks.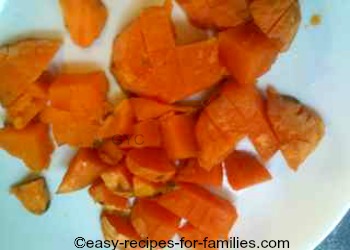 That's it! The yams are ready and the quinoa should be ready about now too. The next easy stage is to create this sensational salad.
---
Leave Cooking With Quinoa and be inspired by hundreds of delicious easy recipes!