Easy Cheap Recipe
Ham Steaks Grilled With
Beer Cheese n' Mustard Topping
To make this easy cheap recipe, I purchased two packets of ham steaks, with 4 steaks in each pack for just $2 each! What a terrific bargain!
Ham Steaks Grilled With A Topping Of Ale, Cheese And Mustard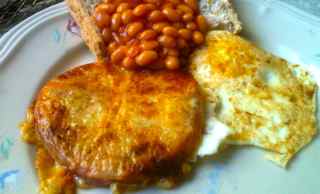 Rating:
Easy
Hands-On Time:
20 minutes
Ingredients:
4
Steps:
2
Ingredients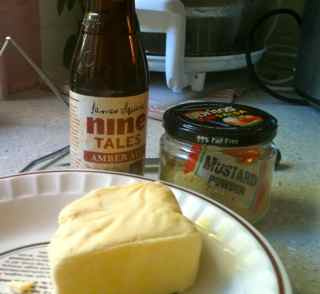 Brown Ham Steaks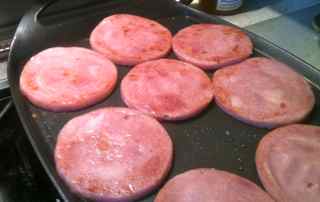 Make the topping by breaking up the crumbly cheese with mustard powder and ale. Mix till it is a fairly even but rough consistency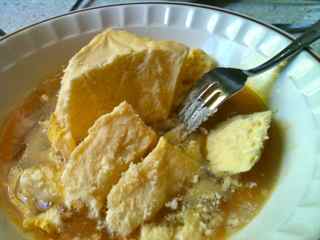 Spread the cheese topping on the ham steaks
Then pop them under the grill on high for 5 minutes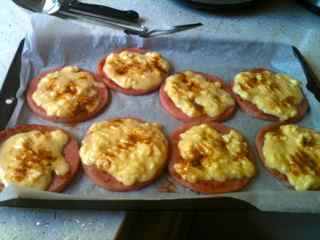 Fry some eggs in the meantime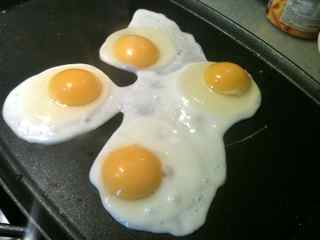 Beautiful, straight out of the grill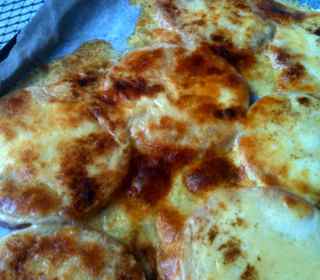 Serve with baked beans, eggs and toast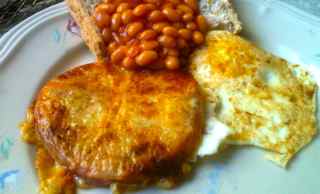 Grilled Ham Steak Recipe
Makes 6 - 8 servings
Just Add
Prepare
• 8 rounds of ham steak (that's usually 2 packets of 4)

• 6 oz/ 180 gm tasty crumbly Cheese, eg: Mersey Valley Cheese

• 1 1/2 generous tbs Dijon Mustard powder (less if you like a subtler flavor)

• 4 tbs stout or brown ale (I used the beer in our fridge)



• In a hot electric frypan, brown both sides of the ham steaks

• In the meantime, mix together the remainder of the ingredients using a large fork to break up the cheese

• Spread the cheese mixture on top of the browned ham steaks

• Grill on high for 5 minutes to melt and brown the cheese


Serve immediately.
We had this tasty recipe served with fried eggs and baked beans on toast. It was a scrumptious lunch!
Tips
Use a non-stick fry pan so as to avoid using oil in your cooking
Cook the eggs on the pan while the ham steaks are in the grill.
You can pop the toast in the toaster and warm up the baked beans in the microwave oven concurrently
~~~~~~~~~~~
This easy cheap recipe makes for a delightful lunch.
---