Roland Pitted Baby Kalamata Olives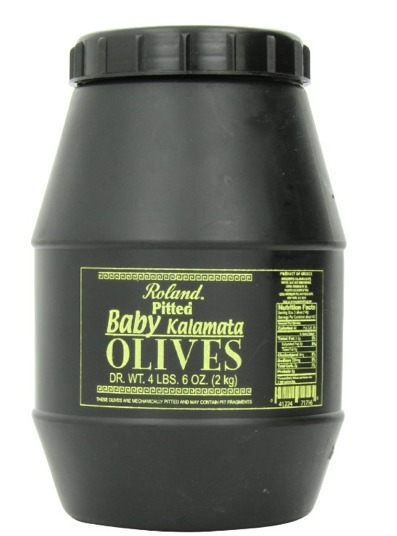 Roland Pitted Kalamata Baby Olives, 4-Pounds 6-Ounce Jar


About Roland's Kalamata Olives

This is a product of Greece


The jar size is 4 pounds 6 ounces and 9.5 inches tall. It is packed with olives.


Kalamatas are considered the best of olives. They are a large almond shaped fleshy olive, purple black in color, with a strong distinctive flavor


Gluten free


Free of trans fats


Ready to serve. This product is full of flavor and best served at room temperature


The olives are cured in brine, that is salty water


If this is too salty for your taste, discard all the juice and pour in fresh water into the jar. Allow to soak for a day


To make wine soaked olives, as a next step, discard the water and fill the jar with red wine. There you are...wine soaked olives!




---