Pumpkin Crumble

This pumpkin crumble could not be any simpler to make. Yes, it's another of our delicious easy recipes and adds to our wonderful collection of simple to make pumpkin recipes.

This dessert, a sensational pumpkin crumble comprises three layers - a crusty base of pie crust, with a middle layer of sweet pumpkin and topped with generous amounts of crunchy crumble.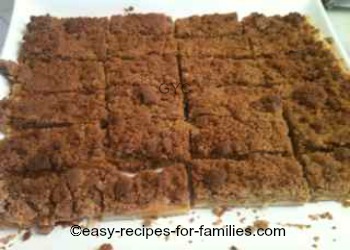 Rating:
Easy
Hands-On Time:
20 minutes
Hands-Off Time:
50 minutes
Ingredients:
6
Steps:
2 then bake it
Every step is very easy to do.
Ingredients for Pumpkin Crumble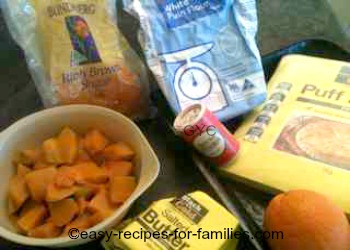 Equipment: Square baking tin
Grease proof baking paper
Butter
Plain flour
Brown sugar
Cinnamon
Puff pastry sheets
Pumpkin Puree
Just follow the instructions in the recipe below or if you are new to baking, you may want to click on the "Learn How" buttons to take you through the detail of each step.
3 Steps To A Scrumptious Pumpkin Crumble
Step 1:
Make The Crumble.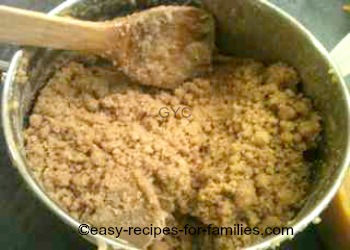 Step 2:
Attend to the layers, starting with the pastry.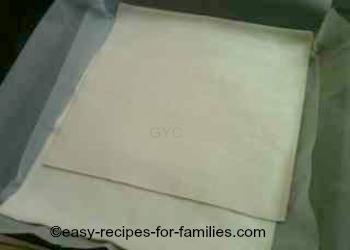 Then spread on the layer of pumpkin.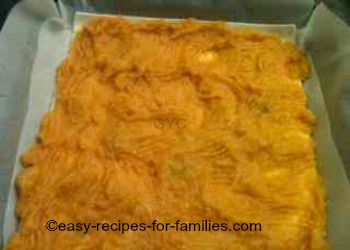 And finally top with the crumble
Bake for 50 minutes! And that's it!
This Dessert Goes Perfectly With...
Our luncheon guests enjoyed this easy pumpkin dessert and it looked just lovely on a large square platter. We had 14 people for lunch so, for dessert, I served 3 items, all of which look sensational and yet are incredibly easy to prepare and all made the day prior. Here are the other two super easy dessert recipes:
crustless pumpkin cheesecake
pumpkin cake.
This dessert recipe makes 20 - 24 generous slices.

Equipment:

A square baking tin
Greaseproof baking paper




Just Add
Prepare
• 2 1/2 cups plain flour

• 5 1/2 oz/ 150 grams butter

• 1 1/2 cups brown sugar

• 1 ts cinnamon

• 2 sheets store bought puff pastry

• 2 cups mashed pumpkin




• Preheat the oven to 350F/180C


Make the crumble

• In a roomy mixing bowl (I use a large saucepan) tip in all the flour and butter

• Using a blunt knife, cut the butter into the flour, cutting them into small pieces. Keep cutting so as to make the pieces smaller and smaller each time

• Then use your fingers to rub it into the flour till it looks like crumbs

• Combine brown sugar and cinnamon. Stir in and leave the crumble for a moment


Layer the pumpkin pie crumble

• Place two sheets of puff pastry on the lined baking tray, extending the sheets to the walls of the pan

• Bake for 15 minutes till golden brown

• In the meantime, if you are using fresh pumpkin, stew it in sugared water, drain well then and mash to obtain 2 cups of puree.

• Spoon the puree onto the baked pastry, spreading it out evenly

• Spread the top evenly with the crumble

• Bake for 50 minutes till the crumble is crusty.



Plate it on a lovely serving platter by lifting it off the pan holding the sides of the baking paper
Slice it into generous bars or squares as suits you. I cut up about 20 bars.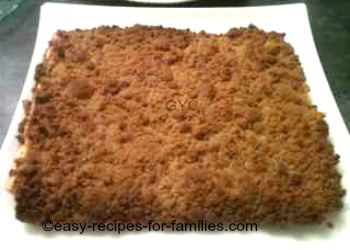 Serve this dessert with whipped cream or ice cream as you wish.
Tips
Even if you're using a non-stick baking pan, I recommend using baking paper as its role is to help lift it off the pan without disturbing the crumble.
Here's a short cut method for most recipes requiring rubbing in of flour - firstly melt the butter then add in all the flour and combine till it looks like crumbs. It is important to take the pan off the heat as soon as the butter has melted. Take care to keep stirring to stop the flour clumping.
While I make this as a dessert, my children enjoy the crumble as an after-school treat.
---
Leave Pumpkin Crumble, an easy dessert, to discover loads of delicious yet really easy recipes.