Paule's Elegant
Christmas Punch Recipe

Here's Paule's scrumptious Christmas punch recipe! It's completely sensational!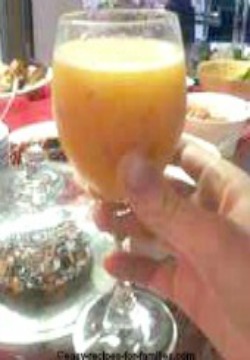 Rating:
Very Easy
Hands-On Time:
15 minutes
Hands-Off Time:
0 minutes
Ingredients:
7
Steps:
2
Ingredients For Christmas Punch
Equipment: An electric blender
A lovely tall jug
Midori
Tequila
Bacardi
Malibu
Orange Juice
Apple Juice
Mangoes
Strawberries
Step 1
Prepare the fruit.
Hull and wash the strawberries. If they're large, cut them into large chunks.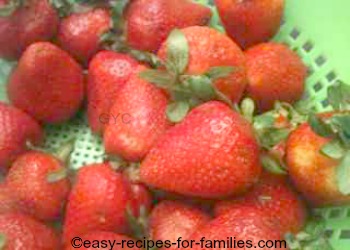 For the mangoes, remove the skin and seed and chop the juicy flesh into large chunks. There's no need to be neat about it, as it'll all go into the blender.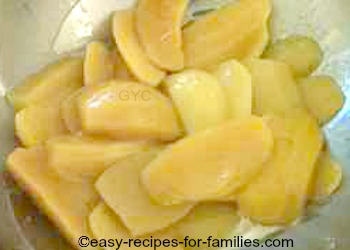 Toss the cut fruit into the blender.
Step 2
Pour all the ingredients into the blender and blend thoroughly.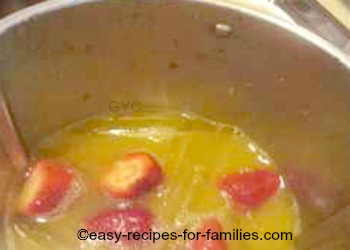 If the amount you're making is just too much for your blender to handle, mix them in separate parts then pour it all into a large saucepan and combine with a wooden spoon.
Pour into a long tall glass jug.
Doesn't this look gorgeous!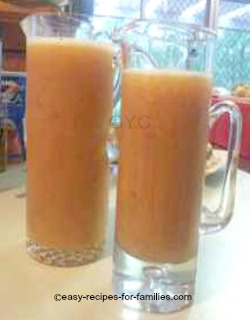 Paule makes just sensational fruit punches. You'll love this, I promise!
Here's what we also had to drink at Christmas...
Now, being Christmas, Sophia greeted us all at the door with a welcoming egg nog. This Christmas recipe is non-alcoholic so the children were able to enjoy this Christmas treat too.
Egg Nog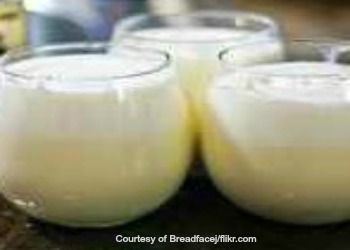 Look out for more of Paule and Sophia's punch and cocktail recipes. They are the most elegant couple and only ever serve their guests the best.
Makes 20 serves.
Just Add
Prepare
• 1/2 pt Midori

• 2 pt Tequila

• 1 pt Bacardi

• 1 pt Malibu

• 4 pt Apple Juice

• 3 pt Orange Juice

• 3 mangoes

• 20 fresh strawberries




• Wash and hull strawberries. Chop into large chunks

• Peel, remove seed from mangoes. Chop into large chunks

• Place all ingredients into a blender

• Blend thoroughly

• If there's too much for your mixer, do this in parts and mix again to combine the batches

• Pour into a gorgeous tall glass jug

• Serve immediately!



Paule's punch was finished in no time at all as it was just so more-ish. This recipe is not overly sweet and the blend of liqueurs just right.
---
Leave Christmas Punch Recipe to be inspired by hundreds of luscious yet so easy recipes!