Incredibly Easy Coconut Bars

These coconut bars are from our collection of super easy recipes. It is incredibly easy to prepare and it takes no more than 10 minutes to throw all the ingredients in a pot. Combine and bake...and that's it!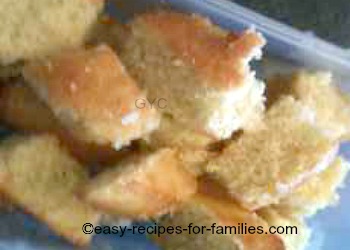 Rating:
Incredibly Easy
Hands-On Time:
10 minutes
Hands-Off Time:
10 minutes
Ingredients:
5
Steps:
1 then bake
Ingredients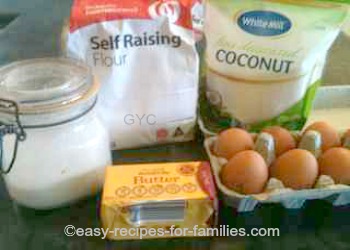 Equipment: 2 Non Stick or Silicone Loaf "Tins"
Coconut - dessicated or finely shredded
Self Raising Flour
Sugar
Rice Bran Oil
Eggs
Yep, just place all the ingredients in a mixing bowl or a large roomy saucepan and combine till the mixture is smooth, like this.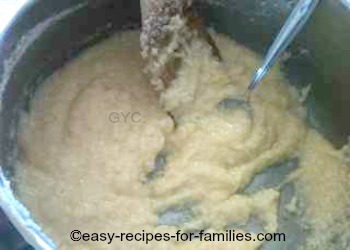 If you're inexperienced and concerned about what the mixture should look like, I've broken up the steps so that you're able to see what the mixture looks like at each stage. Have a look at the detailed steps set out for this
coconut bar recipe.
Incredibly Easy Bars From Delicious Coconut
This produces two loaf tins which cuts into about 18 - 24 regular shaped bars or if sliced diagonally produces about 10 - 16.
Just Add
Prepare
• 1 1/2 c dessicated coconut

• 1/4 c good quality vegetable oil

• 1/4 c sugar

• 3 beaten eggs

• 1/4 c self raising flour



• Preheat the oven to 360F/180C

• Combine all the ingredients together till smooth. Pour into two non-stick loaf tins

• Bake for 10 minutes and not a minute longer and you'll see that it's a lovely golden brown

• Remove and cool on a wire rack

• Slice into bars of about 8 to 12 bars from each loaf. If you slice them diagonally as I've done in the pictures, each coconut loaf will produce only 8 full bars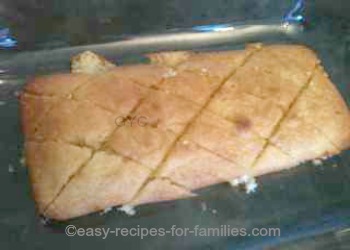 Store the bars in an air tight container in a cool location but not in the refrigerator. The fridge tends to dry them out.
Tips
To save time and effort, use only silicone or non-stick bake ware. Otherwise take care to line your baking tins and grease the parchment or baking paper sufficiently so that the bars don't stick.
Save the crumbs or off cuts from the diagonal slicing and serve for dessert tossed with freshly cut fruit. Pour custard over the delicious coconut and fruit mess.
---
Leave Coconut Bars to explore for heaps of scrumptious yet incredibly easy recipes!