A Homemade Cookie Recipe
Coconut Crisps

Here is a super easy homemade cookie recipe for Coconut Crisps. This homemade recipe is just too simple to prepare and takes just 10 minutes to combine the ingredients, then a mere 8 minutes in the oven. Talk about easy recipes...these are it!

My Easy Homemade Cookie Recipe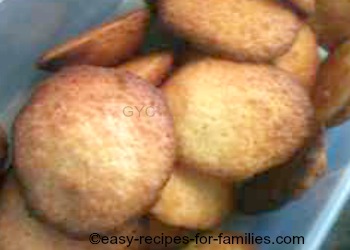 There's nothing like a freshly baked homemade cookie. Keep them fresh by storing them in an airtight container in a cool location but not in the refrigerator. A homemade cookie is just marvelous for school lunches or just to have something in the jar.
Recipe Ingredients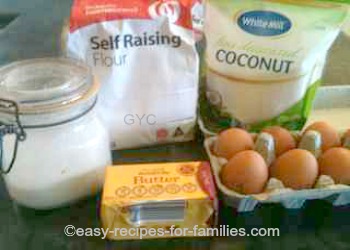 In a roomy bowl or large saucepan, combine the first of the recipe ingredients - sugar, coconut and oil.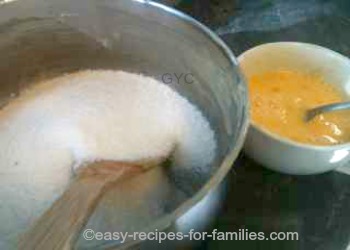 Add in the beaten eggs.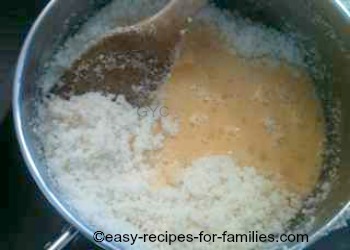 Add flour and combine.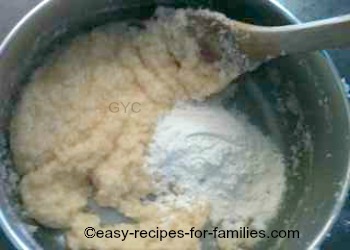 The mixture for this recipe will look smooth like this.
Use a teaspoon to drop the batter.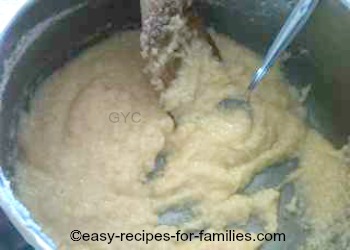 Drop the batter onto a cookie sheet or a greased lined baking tin.
Allow lots of room between the drops as the batter will spread.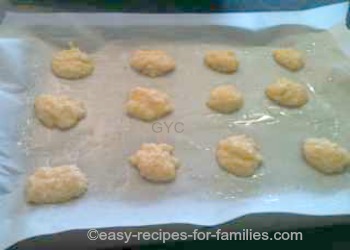 Yummy! Nicely baked. This sensational recipe takes just 8 minutes and not a minute longer.
Lift the cookies from the sheet as soon as they can be handled as they tend to stick. They will be soft when first out of the oven, but will crisp up as they cool.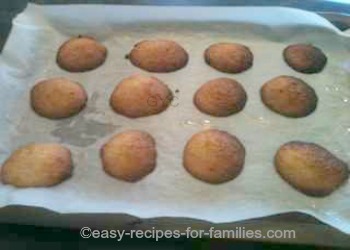 A Homemade Recipe For Coconut Crips
This cookie recipe makes 30 yummy treats.
Just Add
Prepare
• 1/4 cup sugar

• 1 1/2 cups dessicated coconut

• 1/4 cup rice bran oil

• 3 eggs, beaten

• 1/4 cup self raising flour



• Preheat the oven to 360F/180C

• Combine the sugar, coconut and oil.

• Add in the beaten eggs. Combine

• Add in the flour. Combine

• Use a teaspoon to drop the batter onto a non-stick cookie sheet or a lined and greased baking tray

• Bake for 8 minutes and not a minute longer. The cookies will be wonderfully golden brown


A Super Easy Super Tasty Cookie Recipe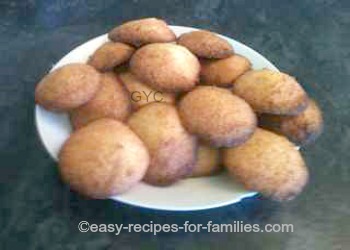 Now, how simple was this homemade recipe! Putting together this cookie recipe took minutes and the washing up is minimal.
Tips
To save time for cookie recipes, I would definitely recommend using non-stick cookie sheets. If you don't have them, then please line and grease the baking trays. Not only does this process take time, but the addition of fat to the sheets just means yet a little more fat being consumed and I'm not particularly keen on additional fat in any recipes.
---
Leave Homemade Cookie Recipe to browse through this site for more scrumptious yet oh so easy recipes!