Valentines Day Dinner Menu
A Romantic Menu
Here's the continuation of the romantic Valentines Day Dinner Menu.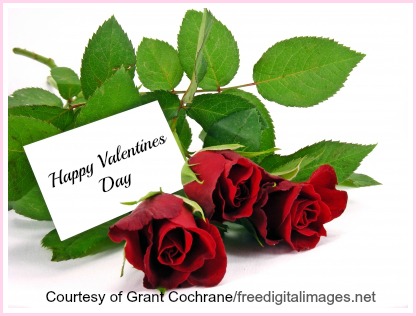 Valentines Dinner Menu

Freshly Shucked Oysters
 
Elegant Champagne Cocktail

Quickly Pan Fried Lamb Cutlets

Baked Pumpkin and Apple Salad

Coffee Pannacotta
Baked Pumpkin and Apple Salad

Serve with this beautiful Baked Pumpkin and apple salad. Bake the pumpkin the day before and toss the salad together just before your beloved arrives.
To get the recipe, just click on the photo.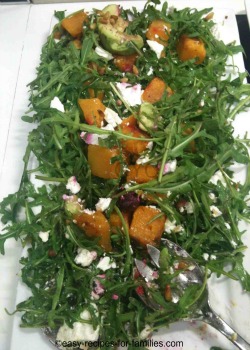 Incredibly Simple Coffee Pannacotta
Just follow the instructions for this super simple recipe to produce this easy, delightful and elegant dessert.
Pannacotta is a milk pudding made from combining cream and gelatin. I add coffee to give this depth of flavor. Make this the day before and allow to set in the refrigerator.
Here's what you do:
In a saucepan, mix together
5 ts instant coffee powder
3 tb sugar
1 1/4 cup milk
Bring this to the boil, then remove from the heat.
Then add:

Combine and you'll see the mixture thicken.

Pour into pretty teacups and refrigerate for at least 4 hours.
This recipe makes 6 serves.

To serve, garnish with fresh strawberries. It's just lovely!
Finish off your lovely menu with carefully selected teas and coffee accompanied by the lovely Valentines Day Chocolates you'll have received as a gift.

Tips For A Romantic Dinner

Remember the secret - Less is More. This means keep the dinner simple, dress the table with ease and confidence using just a few of your best things
Lay the Valentines Day table with your best cutlery and crockery
Use your very best glass ware
For an elegant effect have tea candles in little glasses
Ideally you'd have fabric serviettes and not paper ones. Otherwise buy the high quality paper serviettes.
Tidy up your home so that the ambience is pleasant
Select calming background music
Be sure to show your appreciation for the thoughtful gift

---
Leave Valentines Day Dinner Menu to explore hundreds of sensational easy recipes!