Christmas Cookie Recipe

This Christmas cookie recipe makes yummy, thick, short and very more-ish short bread cookies.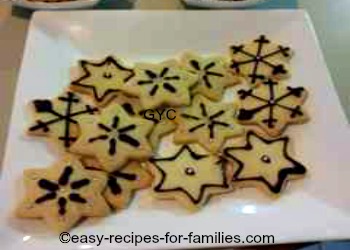 Rating:
Simple
Hands-On Time:
30 minutes
Hands-Off Time:
18 minutes
Ingredients:
4
Steps:
2 then bake
Ingredients For Christmas Cookies
This recipe is incredibly simple to make. Just follow the steps as in the photos below, but for novice cooks, you are also able to view each step in detail by clicking on the "Learn How" buttons.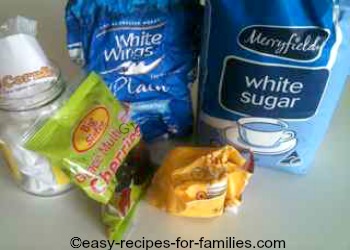 Equipment: Christmas Cookie Cutters
Non-stick cookie sheet or lined baking tray
Butter
Sugar
Cornflour
Plain Flour
3 Steps In This Sensational Christmas Cookie Recipe
Step 1:
Make the cookie dough.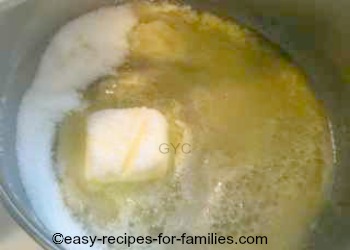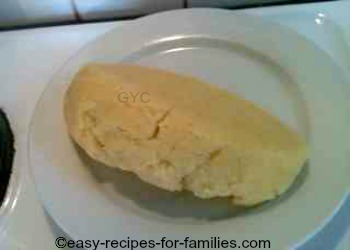 Step 2:
Shape the cookies, decorate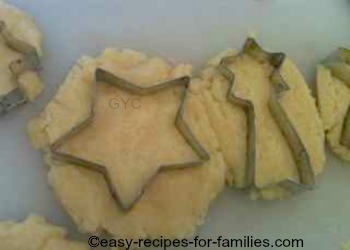 Step 3:
Bake.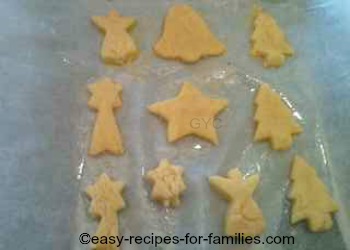 Bake it for just 18 minutes and not a jot longer... and that's it!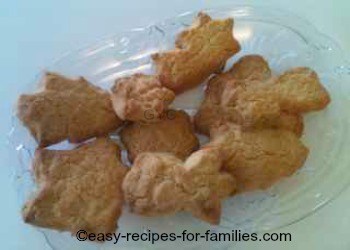 This Christmas Cookie goes perfectly with...
It's always wonderful to have little cookies and treats for when visitors come around during the Christmas holidays. While the oven's on to make these quick and easy Christmas cookies, make up this incredibly delicious
pumpkin pound cake
served drizzled over with thick cream. It's remarkable how a superb meal can be whipped up with such easy recipes.
This recipe makes 28 thick cookies.

Equipment:

Christmas cookie cutters
Non stick cookie sheet or a lined and greased baking tray

Just Add
Prepare
• 4 oz/125 gm butter

• 1/2 cup sugar

• 1 cup plain flour

• 1/2 cup cornflour




• Preheat the oven to 350F/180C

• Melt butter in a saucepan with the sugar. Combine till the butter is melted and take it off the heat immediately

• Keep stirring till the mixture is thick and well blended

• Tip in the plain flour and corn flour and combine well till there are no lumps

• The cookie mixture will clump together and them become one large roll like in the photo

• Lift about a third of the dough onto a pastry or chopping board. Shape into a thick short roll and slice into 1/3 inch thickness

• Squash each cut piece flat with your fingers and press in the Christmas cookie cutter

• Remove onto a non-stick cookie sheet or a lined and oiled baking tray

• Repeat for the remainder of the cookie dough

• Bake for 15 - 18 minutes till just golden brown. Take care not to overcook the cookie

• Remove from the oven as soon as time's up or they'll become over-brown



Serve immediately on a Christmas tid-bit serving dish and consume while fresh. Store excess in an airtight container and not in the refrigerator.
This recipe makes a thick, generous Christmas cookie.
Tips
The secret with using cookie cutters with angled shapes like Christmas trees or angels is to make the cookie thick. A thin layer of dough is more likely to fall apart on being transferred to the cookie sheet as the angled edges are the weak points.
I know in the interests of health, you'll be tempted to use less butter, but for a rich and short Christmas cookie, don't use any less butter.
Butter also tastes better than vegetable oil as it has a fuller flavor.
---
Leave Christmas Cookie Recipe to explore hundreds of delicious easy recipes for desserts, cakes, cookies and Christmas recipes!