Sophia's
Quinoa Salad Recipe

Let's make Sophia's delicious quinoa salad recipe. You'll find, this sensational salad is presents elegantly and tastes divine!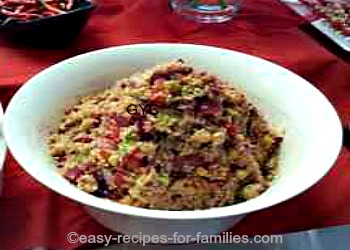 Isn't this sensational - a riot of color, texture and taste!
I just love a no-fuss recipe like this where a fabulous meal can be whipped up with the least amount of effort.
Rating:
Very Easy
Hands-On Time:
20 minutes
Hands-Off Time:
0 minutes
Ingredients:
10
Steps:
1
Ingredients To Cook Quinoa
Equipment: A lovely large salad bowl
Quinoa cooked
Avocado
Chick peas, cooked
Onion
Parsley
Baby beets
Capsicum
Pomegranate seeds
Pine nuts
Lemon juice
First of all, toast the pine nuts. Refer to the
tips below for toasting.
Here's the cooked quinoa, fluffed with a fork. To cook the grains perfectly, have a look at the tutorial on how to cook quinoa.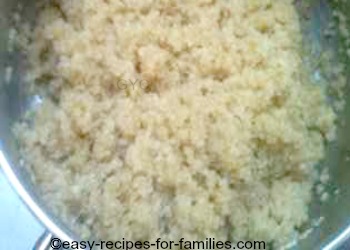 Add the other ingredients. If these ingredients are a little unusual and you'd like to see what they look like, click on the Learn How button below.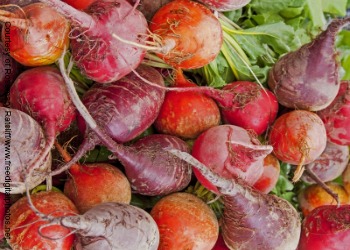 Now toss all the ingredients into a large salad bowl and lightly combine.
To season, add lemon juice, salt and pepper to suit your taste.
Doesn't this look just sensational!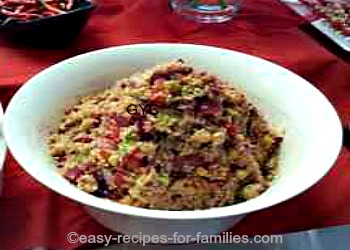 Another Superb Recipe from Sophia...
Sophia never fails to impress with her cooking. Here's another of Sophia's excellent recipes -
Spiced Egg Nog
.
Makes a large salad enough for 4 main meal serves.
Just Add
Prepare
• quinoa cooked from 1 cup of grains

• 2 tbs sugar in water

• 1 avocado, diced

• 1 can of cooked chick peas, drained

• 1/2 onion, diced finely

• 6 baby beetroot from a can ( about 1/3 can)

• 1 red bell pepper/capsicum

• 1/2 cup chopped parsley

• 1/4 cup pomegranate seeds

• 1/4 cup pine nuts, toasted

• 2 tbs lemon juice

• salt and pepper to taste




• It's best to use cooled cooked quinoa

• Fluff it up with a fork

• Toss in all the ingredients

• Combine lightly with salad servers


Enjoy this delicious and divine looking salad!
Tips For This Recipe
Cook your quinoa a little firmer, this will lend your salad a little more texture. We prefer to cook with 2 1/2 cups of stock rather than the recommended 3 cups.
For extra crunch, toast the pine nuts. It's easy. Really. Scatter nuts on parchment paper on a baking tray. Place in a hot oven till browned. It just takes a couple of minutes.
To chop up parsley, wash and pick off the leaves from the main stalk. Discard the stalk, but the leaf stems are fine to be included in a salad. Then proceed to chop finely. Remember, it's like chopping garlic or onions, to do this fast, learn the art of chopping while holding down the tip of a heavy knife
---
Leave Quinoa Salad Recipe to discover hundreds of sensationally delicious yet ever so easy recipes!