Pumpkin Pie Recipes
Check out these scrumptious pumpkin pie recipes that range from super easy to wonderfully elegant. They are all delicious!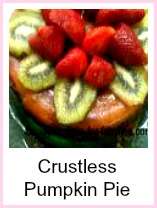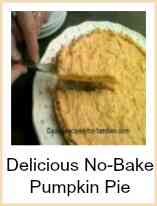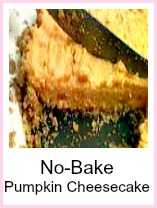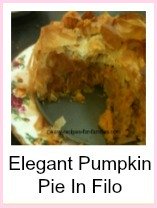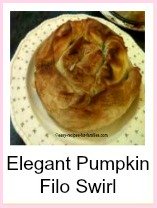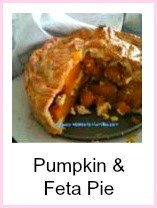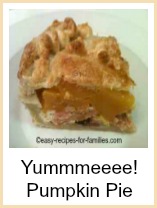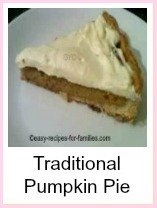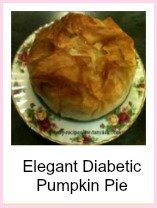 Delicious Savory Pies
























An impossibly elegant pumpkin pie with marinaded chicken, encased in light and delicate sheets of filo pastry.

Sensationally gorgeous!





This is such a lovely pie recipe.

This delicate pie comprises alternate pumpkin and spinach rolls of filo pastry presented in a swirl.



Here is an incredibly easy homemade pumpkin pie!

The delicious filling of pumpkin and Feta cheese seasoned with pumpkin spices is encased in a satisfying crunchy short crust pastry.


This delicate and elegant pie is a special diabetic pumpkin pie.

We take care to cook fresh pumpkin and together with marinaded chicken the flavors combine perfectly for this wonderful savory pie.

This pie presents beautifully!





Discover heaps of scrumptious pumpkin recipes, the family will totally love yet incredibly easy for you to make!
Oh, you just have to try this pumpkin bar recipe, made in the microwave oven in 4 minutes and 30 seconds.
Scrumptious Sweet Pies











Make this yummy No-Bake pumpkin pie recipe from scratch. Explore the easy to follow, step-by-step photo instructions to learn how to make the crumb crust from scratch and how to cook fresh pumpkin.

It really is not difficult.


Here's a yummy pumpkin cheesecake made with just half the usual ingredients.

We do this in an attempt to enjoy this sensational cheesecake and control portion sizes. It is made with low fat cream cheese.







The wonderful thing about pumpkin is that this delicious fruit is just so versatile. It makes delicious savory and sweet pies.

Pumpkin has a lovely soft texture and easily absorbs the surrounding flavors. You'll find in making a coconut and pumpkin pie, the filling melds together deliciously. There's nothing like it - just scrumptious!

Take care when you make the filling from fresh pumpkin to not let it boil dry. This fruit just sucks in all the liquid, so be sure to boil in lots of either salted or sugared water. I find that a water level of about 3/4 of the level of fruit is about right.

The liquid required varies depending on the variety of pumpkin and its ripeness.

Take care not to let it boil dry.





---
Back to: Pumpkin Pie Recipes
For more delicious baked treats, sure to check out


loads of incredibly easy and delicious baked yummies the family will totally love!