This elegant Orange Salad Recipe is divine! It is all about simplicity, freshness and your family and guests will love the delicious healthy flavors.
This beautiful looking salad is ideal for a party.

Sophisticated Orange Salad Recipe

You'll need:
a lovely salad bowl
3 oranges
3 large/ 5 medium tomatoes


120 gm baby spinach – about 8 cups of loose baby spinach leaves



3/4 cup oil
1/2 cup lemon juice ( 2 lemons)
Salt  and pepper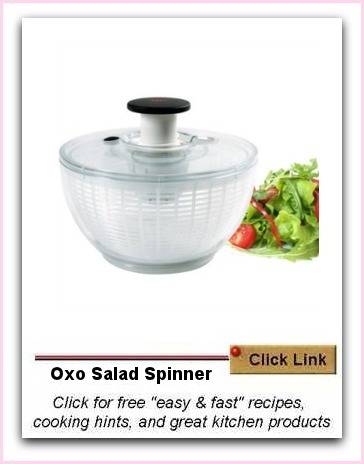 Make the orange salad:

To save time make this in the salad bowl:
Firstly rinse and spin the baby spinach. Use a spinner so as to gently dry them without bruising the delicate leaves. Leave to air dry till required.

Cut up the orange into bite sized pieces and toss the into the beautiful salad bowl.
Do the same with the tomatoes. It is best to chop the orange and tomatoes about the same size.
Pour over the dressing and let it soak for about an hour.
Lastly, toss in the baby spinach but only at the very last moment as it is about to be served. Remove any leaves with any evidence of bruising. They're fine to eat but it just doesn't look appetizing. Save these bruised leaves for cooking.

The salad dressing:
A dressing for this salad recipe needs to be light and fresh without complicated flavors.
Using a clean jam jar with a tight fitting lid, pour in the oil and lemon juice. Season with salt and pepper to your taste and give it a good shake.  Don't be tempted to reduce the amount of oil. Without the good oils, the dressing is too tart and watery and most unattractive.
Tips From Easy Recipes

The key to an elegant display for a party is to use lovely table ware. Remember, no matter how wonderful your food tastes, presentation is everything.
I've invested in gorgeous salad bowls and simple, fast, easy salad look sensational and any recipe tastes even better when it looks inviting.
Make this for as a contribution to a pot luck party. It takes only a few minutes, looks gorgeous and WOW your friends when presenting this in a sensational salad bowl.
This is a party perfect recipe.

Don't be tempted to add the baby spinach any earlier as it needs to look fresh on serving. The flavors of this salad are absorbed in the tomato and orange pieces.

The key to successful salads is simplicity. The objective is to quickly put together fresh flavors from the best produce and to present it beautifully in lovely tableware.