I prepared this easy dinner party menu for four last Saturday evening.
As usual, the recipes chosen were prepared and cooked prior, so, all I had to do on the day, was to tidy the house, set a beautiful table and I allowed an hour to prepare the rest of the meal.
Easy Dinner Party Menu For Four
Pumpkin Bread and Cheese Balls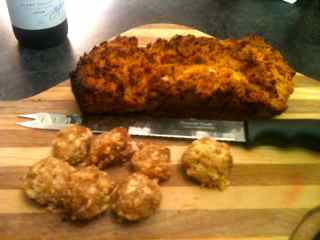 I spent half an hour to warm up the soup, cook the rice and veg, started the pudding, popped the marinaded hero dish in the oven while my husband ferried the children to their respective evening activities.
I had another half an hour spare and so, took that time to whip up a Chocolate Pina Colada Fudge.
Easy Dinner Party Menu For Four
Appetizer:
Divine Cheese Balls
Soup:
Minestrone Soup For Dinner Parties
Mains:
Boeuf St Ives
Sides:
Quick Winter Greens
Delicious Pumpkin and Onion Loaf
Fluffy White Rice
Desserts:
Banana Pudding
Afters:
Chocolate Pina Colada Fudge
Tea, Coffee
As the number of dishes for this easy dinner party menu for four was quite manageable, I served the meals from my kitchen counter and brought them to the table.
All these dishes look sensational with good crockery and cutlery. Furthermore, this menu is so incredibly easy to prepare leaving you free on the day.
Pumpkin Bread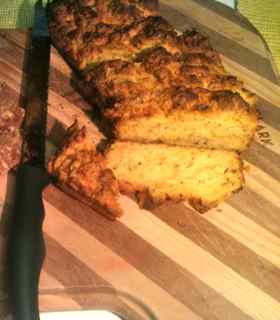 Boeuf St Ives With Winter Greens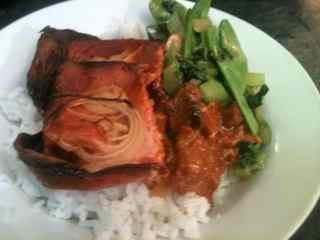 Delicious Banana Pudding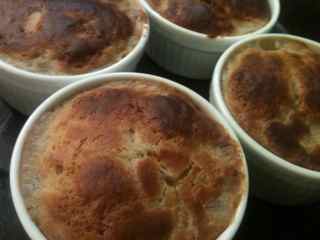 Sensational Chocolate Pina Colada Fudge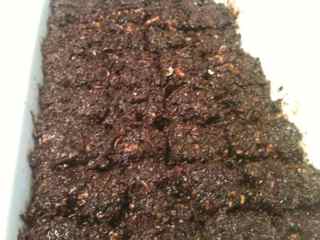 Planning:
Minestrone Soup For Dinner Parties
I prepared this soup from freshly made chicken broth the day before taking care not to overcook the vegetables. Afterall, it is for a dinner party. It just needed warming up before the guests arrived.
Delicious Pumpkin and Onion Loaf
I baked two loaves the day before, one for the family and the other for our guests. Serve them sliced diagonally on a wooden board. It looks amazingly professional and it has a lovely subtle flavor.
Divine Cheese Balls
I also baked these incredibly easy cheese balls. It took all of 10 minutes to prepare and 15 minutes to bake. I made 45 balls, more than sufficient for school lunches and for the dinner party.
Hero Dish - Boeuf St Ives
This very easy casserole recipe was prepared and marinaded the day before so that all the yummy juices seep into the meat. It takes 2 1/2 hours to bake in the oven. Truly, an easy peasy dish.
An hour before the guests arrived, I prepared the following:
Quickly Sauteed Winter Greens
Greens need to be just cooked and ready for the table, so I cooked the veg leaving the snow peas to be added in at the last moment to warm through.
Fluffy White Rice
Cook rice the usual way and leave it to warm in the rice cooker.
Desserts

The Banana Pudding took just 15 minutes to combine.
I then left it on the counter, and only started baking when the mains were served. It was ready and served hot from the oven when the mains were finished.
The recipe calls for the addition of boiling water. Pour it on just as the batter is about to go into the oven.
Chocolate Pina Colada Fudge
As I still had half an hour up my sleeve, I whipped up this easy fudge recipe. Seriously, all it takes is to combine the ingredients, press it into a serving platter and refrigerate it.
It was set as the dinner progressed to coffees and teas and we enjoyed the delicious slice to many "Yum's".
Success!

Just as with your work and profession, for success, it has to be planned and you have to be prepared. Just as work is about serving clients and customers, a dinner party is about entertaining and being relaxed for your guests and serving a lovely meal in an attractive setting.
This easy dinner party menu for four allows you to prepare well ahead of the day so that you are not rushed off your feet as guests are about to arrive.
Have a look at this page if you'd like more easy dinner party menu ideas.
As with most things in life, first impressions count. This means, it's all in the presentation.
So, make your table look glamorous! The meals are the same as your easy family dishes, but on a well dressed table with your best crockery, it looks FANTASTIC!
This dinner party menu for four worked very well. I hope you'll be able to use some of these ideas.



Wishing you happy cooking!
For more Quick Easy Recipes:
---
Top of Page Easy
Dinner Party Menu For Four