Engagement Chicken
The Famous Recipe From Glamour


This is the famous Engagement Chicken recipe, cooked by the girls at Glamour Magazine. Cindi Leive tells the story of how a girl at the office dashed home to cooked this special meal for her boyfriend, who asked for seconds...and...then popped the question! It turns out a number of these girls were engaged after cooking this delicious roast chicken.

You'll find the recipe on page 18 of Glamour's cookbook by Cindi Leive.
100 Recipes Every Woman Should know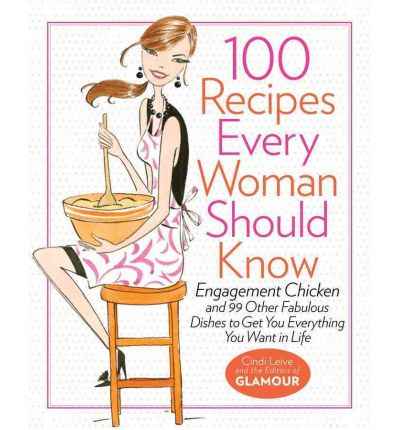 Rating: Very Simple
Hands On Time: 10 Mins
Hands Off Time : 1 hour 35 min
It falls within our criteria of 20 minutes as the hands on time is well under our threshold.  Get home a little earlier from the office and put this on soonest to be ready within minutes of dinner. I guarantee, the smell of this moist roast chicken is incredibly inviting.

I've taken the liberty to amend the recipe a little adding my touches.
The garlic granules add depth to the roast chicken. Add woody herbs too if that's your preference.
To keep the chicken moist, it is much better to cover it. See my tips below on how to do this. Otherwise for a long roasting chicken, it dries out  - I always prefer a moist roast chicken

Engagement Chicken

You'll need:

3 pound / 1.6kg chicken 


2 lemons


salt, pepper


garlic granules

Preheat the oven to 460F/220C


Pat dry the skin with paper towels


Sprinkle salt, pepper, garlic granules all over, front and back and use your hands to rub in the seasoning


Puncture the lemons with a small sharp knife. Roll it around to get the juices flowing


Stuff them into the cavity. It's ok if the lemons stick out


Place on a lined roasting pan, bake uncovered for 20 minutes


Then cover the chicken with wet parchment/ baking paper


Lower the heat to 380F/190C. Cook covered for 20 minutes per pound/500 grams. For a 3 pound chicken that's an hour


Remove the covering paper and roast for 15 minutes uncovered to crisp the skin


That's 1 hour and 35 mins all up


Allow to rest for 10 mins before carving


Here's to your engagement!

Tips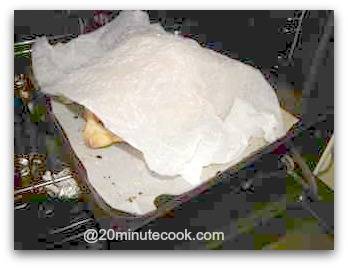 Always preheat the oven so that the air temperature in the cavity is even


Cover the chicken as it's roasting to keep it moist.  Completely drench parchment or baking paper and place this wet sheet over the chicken. Cooked uncovered for such a long duration will result in dry overcooked meat


Ideally, this would have marinaded in the 'fridge while you were at work


Don't make the mistake of purchasing a large chicken. Anything more than 3 1/2 pounds/ 1.8 kg is too large. For tender meat, a small chicken is preferable. Large ones mean older ones who have been building muscle... the meat's too tough

---