Ground beef meals are easy to prepare, versatile and great value for money. But my rule is always to purchase only premium grade ground beef so that we don't have to worry about the fat content of the meat.
Easy Ground Beef Creole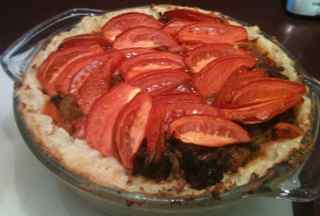 Furthermore, it saves time as you omit the step of draining away the fat from the meat.
Ground Beef Creole

This recipe serves 6 persons.
It's an all in one meal served directly from the casserole dish.
Ground Beef Meals
Step 1 - Make the Mash Potato

Step 2 - Make the Meat Filling

Step 3 - Line Dish With Mash Potato, Fill WIth Meat Sauce

Step 4 - Bake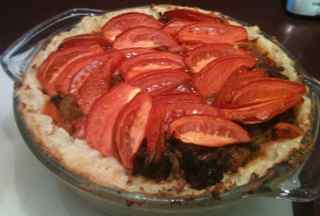 Just Add
Prepare Mash Potato
• 5 large potatoes

• 1 cup milk

• 1 knob/1.5 oz/50gm butter



• Peel potatoes and cut them into quarters

• Bring to boil in a large saucepan of salted water

• Lower heat to simmer until potatoes are soft

• Drain the water, add milk, butter, salt and pepper

• Mash the potato and leave aside till the ground beef contents are prepared


Just Add
Prepare Ground Beef Casserole

• 1 lb/500gm premium grade ground beef

• 1 large onion, diced

• 2 celery sticks, diced

• 2 carrots diced

• 2 tsp beef stock powder

• 1 tbsp honey

• 1 heaped tbsp tomato paste

• salt and pepper to taste

• 1 tbsp store bought salsa sauce

• 1 cup water

• 1 tbsp plain flour

• 1 green pepper, diced




• Preheat oven to 400F/200C

• Into a hot non stick sauce pan, saute onions till softened

• Add in ground beef, brown the meat, ensuring it does not clump. Cook till the meat is browned. Add celery and carrots, cook for a few minutes

• Add seasonings, flour, honey, tomato paste and salsa combine well and cook for a few minutes

• Add water, boil for 5 minutes then turn heat down to simmer until the sauce thickens

• Stir in diced green peppers

• Take it off the stove when cooked and prepare the casserole dish


Prepare Casserole

• 2 large tomatoes, sliced into wedges



• Spoon the mashed potato into the casserole dish lining the base and sides of the dish

• Spoon into the "well" of mashed potato, the cooked ground beef mixture

• Arrange the sliced tomatoes over the top



Bake

• Bake for 15 minutes till the sides of the mashed potato go brown


Ground beef meals including this easy ground beef creole are so easy to prepare, tasty and are healthy and nutritious.
Now, how easy was that!
~~~~~~~~
Tip
Use a non-stick fry pan so as to avoid using oil in your cooking.
Only ever use premium grade meat for your ground beef meals.
~~~~~~~~
For more quick easy beef recipes:

Wishing you happy cooking!
For more Quick Easy Recipes:
---
Top of Page Ground Beef Meals
Ground Beef Creole