Easy Recipes For Christmas


All our recipes for Christmas are tried, tested and just no fuss to prepare. Like all our easy recipes, these look sensational and taste divine.

Tips For Christmas

Preparing for a Christmas feast need not be daunting. It's just a matter of finding recipes that have the fewest possible steps, that are easy to prepare and don't take up too much from your busy enough life.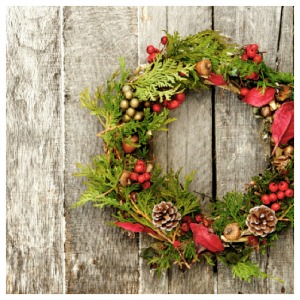 The key is preparation. Soak the dried fruit three weeks to a fortnight in advance so that your Christmas cake and puddings are richly flavored. Mark this date in your diary - 1 December of each year is the date.

It's so simple - just empty out the bags of dried fruit into a large airtight container and pour in sherry and rum. Replace the lid and push it to the back of the fridge. That's it - step one.

Each weekend, make some special Christmas treats and store them in a sealed air tight jar to be brought out for the festivities at Christmas.

Treats like white Christmas, Christmas cookies, and rum balls are wonderful as the children can participate and contribute towards the family feast.
Easy Christmas Recipes
Planning Tips


The key to the stuffing is to prepare it in advance so that the work on Christmas morning is just to stuff the turkey and turn on the oven. It really is not difficult as long as the work is spread out over a couple of weekends prior to Christmas.

Desserts like the ice cream pudding is another one that can be prepared weeks ahead and shoved back in the freezer.

I will agree, though that fruit desserts and the chocolate log while easy, are best prepared on Christmas Eve so that they present at their best on the big day. Choose recipes like this - really easy ones to prepare at the last minute.

Like any party, take the time to enjoy the company of your family and friends. The cooking and baking has been done for weeks, so you really can relax.

---